The Company
LiFeSiZE AB
was formed in 2006 as a spin-off from lithium-ion battery research at The Ångström Advanced Battery Centre (ÅABC) of Uppsala University, Sweden. Lithium-ion battery cathode research identifies the iron-based materials as having an enormous development potential for electric-vehicle (EV) and sustainable energy storage applications.
| | |
| --- | --- |
| | Josh Thomas (Chairman) was Professor of Solid State Electrochemistry at Uppsala University until 2009; he founded The Ångström Advanced Battery Centre in 2000, and LiFeSiZE AB in 2006. He has co-authored many 100s of scientific papers in the Solid State Electrochemistry area. |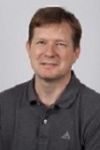 Henrik Eriksson (CTE) has earlier been chief battery technician at The Ångström Advanced Battery Center of Uppsala University since 2003, where he has accumulated a wealth of experience of Li-ion battery fabrication at the basic research level. At LiFeSiZE AB he is nowo able to apply this experience to the extra challenges encountered in battery-cell scale-up
Irena Cynkier has a Ph.D. in Chemistry from Lunds Technical University.
Her professional background is in electrochemistry, crystallography and occupational hygiene. She is currently responsible for administration in the Company.